Balsam Hill® Christmas Tree Decorations Calculator
When shopping for Christmas tree decorations, it helps to know exactly what you need to bring your dream display to life. After all, a thoughtfully decorated tree requires a balance of careful planning and creative inspiration. Let our Christmas tree lights and ornament calculators be your guide as you prepare for the festive season.
Here are some Christmas tree terms to know before you start: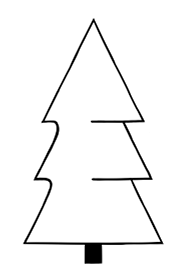 Full
The most popular shape, with the classic profile of natural Christmas trees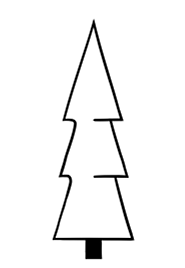 Slim
Our most compact trees, designed for tight spaces and corners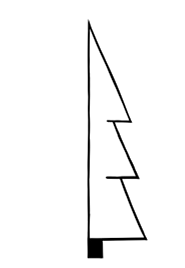 Flatback
Space savers with a full profile but rest flat against a wall or corner
To begin, click on a calculator and enter your Christmas tree's height and shape as well as your preferred coverage. Take note that our recommended count may need to be adjusted to fit your decorating style.
Christmas Tree Ornaments Calculator
You will need
0
Christmas ornaments
How many Christmas ornaments do I need?
Christmas trees come in various heights and shapes, so each one requires its own number of trimmings to get the right look. Your style preference also comes into play when deciding the amount of ornaments for your tree. Through our Christmas tree ornament calculator, we combine all these factors to give you our recommended count. However, you might need to scale the resulting number up or down depending on the sizes or types of ornaments you'll use. For reference, our calculator accounts for Christmas ornament sizes ranging from 10 to 22 centimetres in height.
Christmas Tree Lights Calculator
You will need
0
light bulbs
How many lights do I need for my Christmas tree?
The right number of lights for your Christmas tree would depend on your preferred density and bulb type. For example, you may need a higher count of fairy lights or other tiny LEDs to get the right coverage. Make sure to use compatible Christmas tree lights that are UL-approved for fire and electrical safety. To eliminate hazards, seek expert assistance on electrical wiring and energy consumption.
Christmas Ribbon Calculator
You will need
0
centimetres of ribbon
What is the ideal length of ribbons on Christmas trees?
When you decorate your tree with ribbons, your chosen style will affect the length of ribbon needed. A good starting point is to have 275 centimetres of ribbon per 30 centimetres height of the tree. If you prefer to keep it simple, start at the top of your tree and wrap the ribbon around it in a downward spiral. The wider your tree, the longer the ribbon you'll need. Alternatively, you can create a cascading waterfall ribbon down your Christmas tree for an elegant look. This technique requires several strands to pull off a waterfall effect around the tree. Opt for longer pieces if you want large, dramatic billows.
To add interest and create depth, layer two or more ribbons of varying designs on top of each other. Watch this video for more tips on Christmas tree decorating with ribbons.
We hope our these calculators helped you determine how many Christmas tree decorations you need. For further assistance, reach out to our Customer Service.